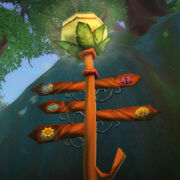 Locations
are divided into two main categories: those locations that can be reached from the
Atlas
(labeled "On the Atlas") and those that cannot (labeled "Off the Atlas"). Each main category is then divided into several subcategories.
An alternate means of categorizing locations is to divide them according to size or significance. This approach was taken with the Off the Atlas division of Locales and Places of Interest.
On the Atlas
Edit
Warpstones
Edit
Dungeons
Edit
Mini-games
Edit
Off the Atlas
Edit
All Others
Edit
Ad blocker interference detected!
Wikia is a free-to-use site that makes money from advertising. We have a modified experience for viewers using ad blockers

Wikia is not accessible if you've made further modifications. Remove the custom ad blocker rule(s) and the page will load as expected.